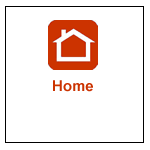 The Korean translation of Painless Civilization was published on Feburary 25, 2005, from a Korean publisher. To the left is the photo of the cover of the translated book. You can see the Chinese characters representing "painless civilization" and Korean characters (Hangul) at the bottom.

It is surprising that they translated the whole book only for a year. Of course Japanese and Korean share similar grammars and vocabularies, but I was surprised at their speed. Comparatively, it is a pity that I have translated only "Preface&Section 1 " of the book into English! I have to resume translation soon.

I searched through Korean internet resources and found that at least two very long book reviews appeared in Korean nation-wide newspapers. I read them using a web translation service. The book reviews were interesting. They interpreted the main points of the book correctly. There seems to be lots of commentaries on Korean personal blogs, but I can't read Korean, so I don't know how this book is being accepted by Korean readers now. (See the page for this book in a Korean online bookstore's website.)

If you are interested in the translation of this book into your native language, please send an email to me. Probably readers of your country will have an interest in the topics discussed in Painless Civilization.

What's New: Nothing.
The third printing of The Insensitive Man is going to appear in bookstores this month. Many book reviews appeared in newspapers and magazines. I will translate some of them, and add them to the page of The Insensitive Man. It is very interesting to see that when the reviewer is male, he sometimes tries to stress that he does not fully understand the author's sexuality. I don't know why, but he is probably afraid to be considered as a person with same sexual tendencies. On the contrary, in some blogs where people can speak anonymously, we can see lots of sympathy with the author's sexuality. More than 200 comments have been posted on personal blogs. These commentaries are, in a sense, an important subject of study on men's sexuality and their inner thoughts about sex.

The translation of Preface of The Insensiteve Man was uploaded. Please visit and read. Translation was made by Jamie Grefe. Thank you Jamie. The translation of Chapter 1 will be uploaded soon.

It is getting warm here. I am very happy to see cherry blossoms and other spring flowers again.

What's New: The Insensitive Man, Preface.
The translation of the first part of Chapter 1 of The Insensitive Man was uploaded. You may be surprised to see that the author of Brain Dead Person and other serious writings published a book full of "coarse" words such as mini-sirkt, panties, etc. However, contrary to the appearance, this is another serious approach to men's sexuality and men's liberation. At least I believe so. And I think this is also an example of research in "life studies."

In this part, I analyzed the reason why I am attracted to women's mini-skirt and found that it has a close relationship with men's mental function of expectation of something under the skirt. And this expectation is made against the woman's intention.

... Hence, I must accurately restate myself. That is to say, the most important thing is that the inside of the skirt is on the verge of visibility despite the fact that the woman intentionally tries to conceal it... (The Insensitive Man, p.18)

The second part of Chapter 1 will be uploaded soon. Please enjoy.

Photo: A building near my apartment.

What's New: The Insensitive Man, Chapter 1.
The second part of Chapter 1 of The Insensitive Man was uploaded. Now you can read the entire translation of Chapter 1. In this chapter I talked about the dynamism of the mini-skirt, and men's absurd fantasy toward it. This part is a light introduction to Chapter 2, where the serious topic of "male frigidity," that is to say, for example, the experience of unpleasantness after ejaculation, is to be discussed.

The following is a quotation from the last paragragh of Chapter 1.

The reason why men are so attracted to mini-skirts is that they can feel as if they are seeing a glimpse of something amazing in the shape of panties, namely, something transcending this world, inside the mini-skirt. During those times, flesh-and-blood women in mini-skirts, that is to say, real women who have will and emotions, are just an eyesore for men.... (p.23)

What do you think? If you do not agree, why don't you think deeply about your emotions and try to figure out the reason why you are so attracted to mini-skirts (if you are male).

Photo: The Metropolitan Government Office building designed by Kenzo Tange (1913-2005).

What's New: The Insensitive Man, Chapter 1.
---