Book






Manga Introduction to Philosophy
(2015)

Masahiro Morioka (text, original drawings)
Nyancof Terada (cartoons)

This is perhaps the world's first book in which a philosopher himself illustrates his own philosophical investigation into hard problems on time, being, solipsism, and life, in the form of "Manga."
This is not a book that illustrates the history of philosophy or great philosophers' ideas such as Logicomix. Original drawings (230 pages) were prepared by me, and the final drawings were made by the professional cartoonist Nyancof Terada.
An English translation of this book is finished. We are looking for a publisher.
The following is from Chapter 1 "What is Time?"
P.18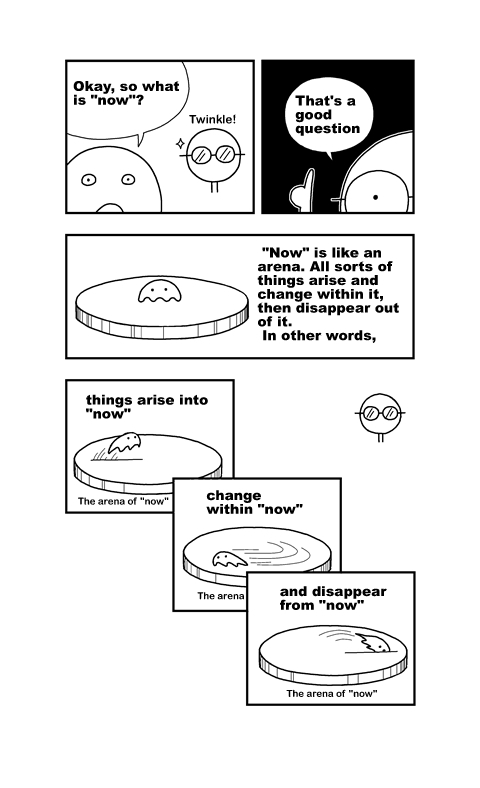 P.31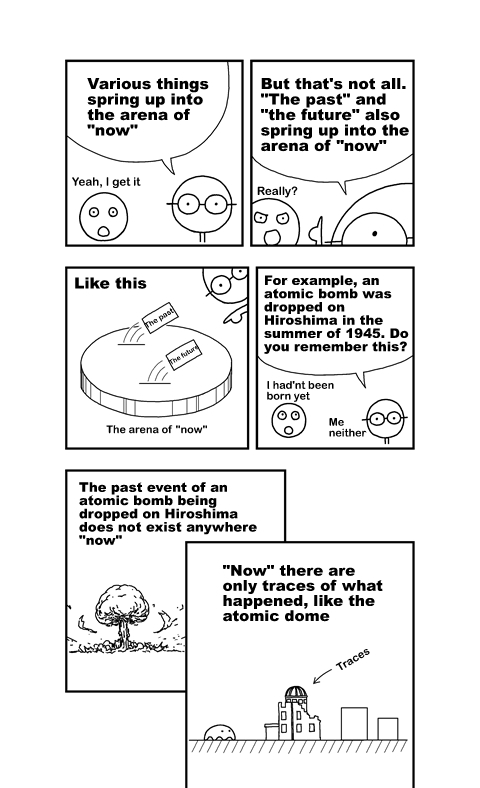 P.37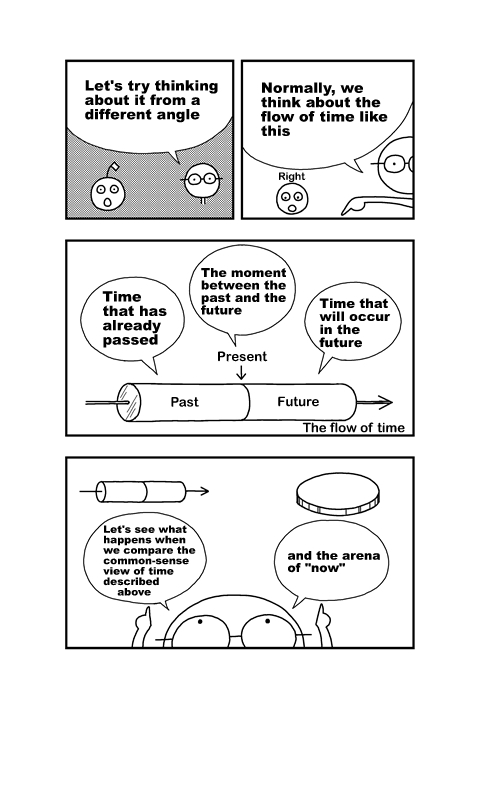 P.38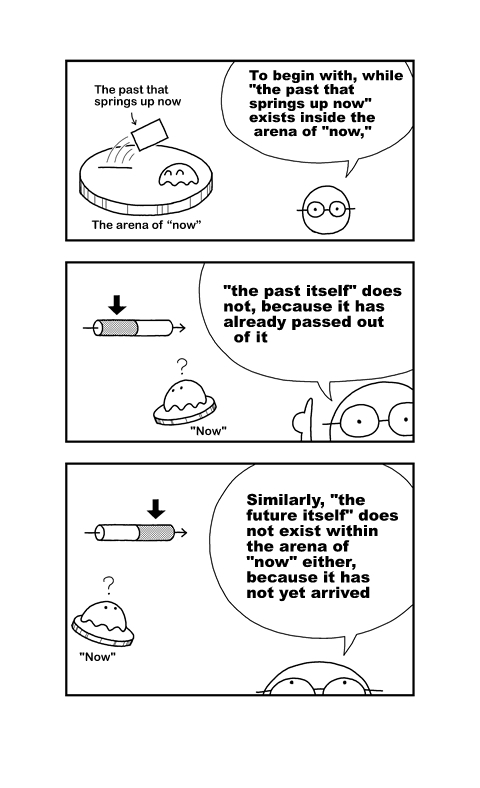 P.39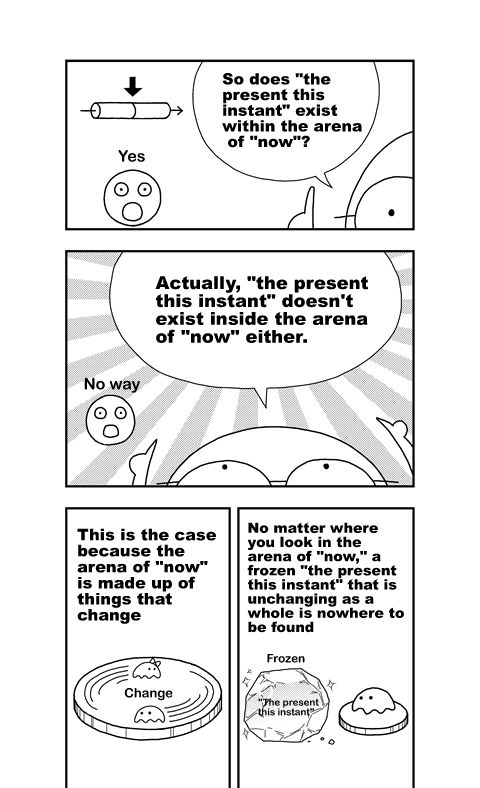 You can see original drawings by Masahiro Morioka here:
http://www.lifestudies.org/jp/manga/
---
Chapter 1
"What isTime?"
Chapter 2
"What is Being?"
Chapter 3
"What is I?"
Chapter 4
"Meaning of Life"
Appendix
Introduction to Philosophy Books
Afterword
---
Book Reviews
Book reviews appeared in newspapers.
Publication Data
Kodansha, Kodansha-Shinsho series No.2216, Tokyo, July.18,2013, 280 pages, 842 yen, written in Japanese.
Japanese website for this book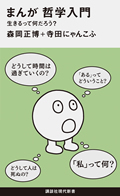 You can buy this book at Amazon.uk:
http://www.amazon.co.uk/dp/4062882167/
Translation into Other Languages
English translation is finished (unpublished, looking for publishers)
French translation is now under way