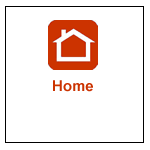 My new book, Painless Civilization: A Philosophical Critique of Desire is going to be published on October 1st. (See the previous entry). A Japanese online bookstore, bk1, is preparing a special page for this book. I am going to report how this book will be accepted, or not, by a Japanese audience in this fall. It's exciting to see comments and criticisms...

It is still hot in Osaka, especially during the day time. The summar vacation is over! I have to begin working for our college from this week.

Photo: A teapot made in England.

What's New: Nothing.
To the left is the cover design of my forthcoming book, Painless Civilization. I am going to give public lectures on Sep.27 and Oct.5 in Tokyo. A huge bookstore, Libro Ikebukuro, Tokyo, is holding the book fair, "Contemporary Civilization Eliminating Pain and Suffering", from Sep.20, to feature my book. And the online booksotre bk1 has started publishing a series of my essays on painless civilization (in Japanese). I am waiting impatiently for the publication....

You can see a French translation of my essay on painless civilization. I am preparing the English translation now.

What's New: Nothing.
Finally, a sample copy of Painless Civilization was completed. It is a heavy, thick book with 450+ pages, most important (and most interesting?) book I have ever written. The publisher says that some newspapers have asked for interviews. I will report them soon here.

Photo: The cover design of Painless Civilization, again.

What's New: Nothing.
---