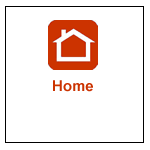 March third is Girls' festival. Families with daughters dispay traditional dolls like this in their livingroom.

Anyway, we are going to read John Rawls' book, A Theory of Justice, in the coming semester in our graduate seminar. Probably this is one of the most influential books of American philosophy. The photo shows two different versions of this book: the upper one is the original version published in 1971, and the lower one is the revised version published in 1999. Some say that the former version was more interesting than the new one. I have not compared these two yet. I read the old one 20 years ago, but at that time I didn't understand the importance of this theory. Now I am curious about Rawls' theory and its faults.

What's New: Nothing.
It is still cold at night, but Spring seems to be coming soon. I am now editing the manuscript of a new book, which will be published in summer or fall. And I hope the US will not attack Iraq, but of course we have only a slight chance to avoid the war... (T_T) Japanese popular face icon for a weeping person

The photo is a night view of Horie, Osaka city.

What's New: Nothing.

I found two links(citations) to my paper "Reconsidering Brain Death" on the web. (1) John P. Lizza, Ph.D., Death and Irreversibility, note 1. <http://www.inter-disciplinary.net/Lizza%20Paper.pdf>, (2) Swiss Automated Public Health Information Resources <http://alexpub.hospvd.ch/Document.htm&numrec=031133757931550>
Today, 7:03:55 (JST), someone in the American military base in Kuwait visited our website. He or she searched Yahoo! for the words "philosophy of life" and came to us. I was a little moved. More than a hundred thousand soldiers are in Kuwait, waiting for the war. There was someone who thought about philosophy of life at the base. I have to memorize this.

The photo is three beautiful elevators in a building in Tokyo.

And Some links were added to Comparative History of Bioethics page. Please visit and check.

What's New: New links at history of bioethics.
The US announced the doctrine of Shock and Awe, but I don't think it is more humane than killing, because the aim of the doctrine is to hurt the hearts of soldiers and civilians, and cause irreversible trauma to them. Thier sense of fundamental security will be destroyed forever. They will never sleep happily after the war. This is almost the same as the killing of the spirit. This is like domestic violence. Disgusting.

The photo is a sketch of a young woman by Leonardo da Vinci.

What's New: Nothing.
---