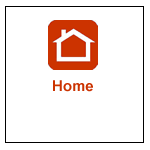 It's raining and it's cold. I don't like rain.

Next weekend, I am going to join the 8th International Tsukuba Round Table conference on bioethics. Researchers from various Asian countires and Europe will get together and have a 4 day conference. Tsukuba is located north of Tokyo, so I believe it is colder than here. This is the list of the abstracts of the conference. I am planning to talk about the possibility of comparative research on the history of bioethics among various countries. I have just sent them an abstract. Life studies is different from bioethics, but I think there are many people who are frustrated with current bioethics.

I happened to visit Chinese Bioethics Initiative. This website is interesting. We have to pay special attention to their activities. What kind of original thinkers do they have? See their Research project on Cultural Issues in Bioethics.

A couple of days ago, I received an email asking me if I have a translation of my book, How to Live in a Post-religious Age (1996). I have not translated it yet, but I will in the near future. I believe many people who have visited this site will find this book interesting.

The photo was taken in a well-known coffee shop, Starbucks Osaka, originally from Seattle, USA. I drank hot milk.

What's New: Nothing.
Last week I was in Tsukuba, and attended the TRT8 conference there. I will write about it in the next entry. After that conference I joined a meeting on the transplantation law in Italy. This meeting was held at Himeji Dokkyo University. Himeji city is located at the west of Kobe city. The speaker was Professor Paolo A. Becchi at Genova University. His specialty is philosophy of law and bioethics. In his lecture he criticized the current Italian transplantation law, and reevaluated the Japanese Organ Transplantation Law that stipulates the donor's prior declaration as a necessary condition for brain death and organ transplants (See this page). A comparison between Italian law and Japanese law seems to be very interesting. He knew my name because he had read my paper on brain death in Japan. He did not speak English at the meeting. He spoke Italian and German, and a Japanese profesor translated it into Japanese. I did not understand German at all, though I could catch some German words. I studied German for a year when I was a student, but I totally forget it.

The photo was from the inside of a Ramen (a kind of Chinese noodle) shop at Osaka. You can see a bowl of Ramen and noodle soup. Delicious. And you can also see the back of an Indian(?) statue.

What's New: Nothing.
Today I met Manri Kim, a well-known performance artist and the director of the Osaka-based performance troupe Taihen, a group of physically challenged actors. Kim and I had a dialogue, which will be published in their magazine. She is an actor and, I believe, a philosopher who seeks the meaning of life and death. This dialogue was a really exciting experience for me. Thank you for wonderful discussion.

The photo was taken in a cafe at Horie, Osaka. I drank hot sake (Japanese alcohol).

What's New: Nothing.
Last week I was in Tsukuba, and gave a talk on the history of "bioethics." We don't know when and how "bioethics" began in each country, so I proposed a comparative study of the history of bioethics around the world. After my talk, several participants came to me and encouraged me to gather information from around the world using a website and email.

I made a special page for this purpose, Comparative Study of the History of Bioethics. If you are interested in this topic, please visit this page and give us some information about your country or region. We have a number of resources on the history of bioethics in the USA, but not so many about that of Asian, Islamic, African, Australian,...etc. countries. In addition, I suppose the concept of "bioethics" would be different from country to country. Please join this study.

The photo was taken in a seminar room, the International Tsukuba Bioethics Roundtable conference, Japan.

What's New: Special Report 3: Bioethics around the World.
---