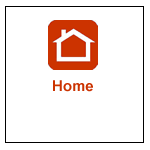 Morioka's personal diary
If you have any comments please use our feedback form.
Please visit our blog.
The Spanish translation of my paper, "Painless Civilization and Fundamental Sense of Security," was uploaded to the Polylog website. The Spanish title is "La civilización indolora y la fundamental sensación de seguridad: Un desafío filosófico en la era de la biotecnología humana." The translation was made by María Anabel Cañón. The following is from the Spanish translation:

Tratan de evitar el dolor y el sufrimiento del futuro, y la manera más efectiva de lograrlo es, generalmente, con medidas preventivas. He denominado a esta clase de acción »reducción preventiva del dolor«, o »eliminación preventiva del dolor«. El aborto selectivo y la exploración prenatal son dos buenos ejemplos de la reducción preventiva del dolor, porque al emplear estas tecnologías esperamos reducir, preventivamente, el dolor y el sufrimiento que nos produciría tener bebés discapacitados. Podemos encontrar una gran variedad de acciones de reducción preventiva del dolor en nuestra sociedad, que abarcan desde el cuidado diario de la salud hasta la »guerra preventiva« que llevan adelante las superpotencias. Una sociedad de vigilancia que emplea cámaras de seguridad para prevenir crímenes imprevistos sería otro buen ejemplo. En la sociedad contemporánea, estamos rodeados de numerosos mecanismos para reducir el dolor. Yo llamo »civilización indolora« a aquella en la que el mecanismo de reducción preventiva del dolor se extiende por la sociedad. La sociedad de las naciones muy industrializadas se está convirtiendo gradualmente en una »civilización indolora«. (Web)

This is the first translation of my works into Spanish. I can't read Spanish. What I can do is to imagine the meanings of some Spanish words such as "civilización indolora" and "reducción preventiva del dolor."

Photo: Blue sky.

What's New: Nothing.
I am going to Albany, NY, USA, to join the conference, Bioethics and Politics: The Future of Bioethics in a Divided Democracy, to be held on July 13-14. You can see the program of the conference on the web. I am not sure when my presentation is scheduled, but anyway I will carry my computer and wait for my turn. I am planning to talk about a comparison between the US and Japan, the concept of "fundamental sense of security," the idea of "painless civilization," and the importance of "philosophy of life," which have been the main topics in this blog. I am not sure whether the audience will have an interest in these topics, because this is a conference about bioethics and "politics," and my presentation is about bioethics and "philosophy". I would hope some people will respond to my presentation and our life studies project. It seems that I am the only person who comes to the conference to give a talk from the Asian region.

Some bloggers have talked about this conference. Visit Women's Bioethics Project and bioethics.net. They are thinking that there will be a bloody combat between conservatives and liberals. I don't like this kind of war in the field of bioethics. I would like to give a talk about the importance of philosophy in the age of globalization and terrorism.

After the conference I will spend a few days in Albany and take a look around the city and colleges. I want to see the Hudson River and the campus of State University of New York. If possible, I will post an entry from Albany.

Photo: Blue sky.

What's New: Nothing.
I am in a hotel in Albany, NY. It's raining outside. Yesterday and today I received some emails and attached files. The files include the list of speakers and their abstracts. My presentation is scheduled in the Group One on the second day, July 14th. The title of this group is "The Culture of Life." There will be three presentations: John A. Robertson's "Moving the Mountain: Compromise and the Culture of Life," Carrie Gordon Earll's "Intolerance or Invitation: Conservative religious voices in bioethics," and my "How to Reconcile Liberal and Conservative Bioethics: A Japanese Philosopher's View of the American Controversy." John Robertson is a liberal and Carrie Gordon Earll is a conservative. This session will probably become a very interesting one. It is a pity that I will not be able to hear other speakers' presentations because there are simultaneously five sessions in the morning. The conference organizer said that they would air the recorded videotapes of the presentations on their website, hence, we might be able to see missed group sessions afterwards.

Photo: Sakai, Osaka

What's New: Nothing.
The Bioethics and Politics conference is over. Well, it was an interesting conference. There were stimulating presentations and discussions (and of course there were many boring talks). Last night I slept for nine hours. I feel refreshed this morning.

I gave my presentation in the morning of the second day. The room for our Group One was filled with 20-30 people. The coordinator, Professor John Robertson introduced me to the audience saying "Professor Morioka publishes a variety of books, from brain death to why an adult man is sexually attracted to a twelve year old girl….." Well, a very nice and to the point introduction. Then I started talking about Japanese left-wing bioethics, fundamental sense of security, and painless civilization.

After my talk, several people raised hands and a person asked me to show an example of the "pathology of painless civilization" I mentioned in my talk. I then talked about the story of a house wife who became the state of a living dead because of her wealthy life, but I couldn't fully reply to his question. A young person in the audience advised the man that he should read the book of an American philosopher in order to understand Morioka's point. I couldn't hear the name of the philosopher, but his comment was helpful. Then, Carrie Gordon Earll and John Robertson gave presentations.

After our talks, another young man raised hands and asked us several questions. His question to me was this (probably): Morioka said that "fundamental sense of security" is important for us to fight against utilitarianism; however, there must be something (a more fundamental idea) that supports the "fundamental sense of security." I felt this was a very good question. I couldn't reply to his question at that time, instead I asked him why he thinks religion or faith is required for us to be spiritual (because he was also talking about Christianity and faith).

Then James Hughes asked me two questions from the floor: the first is whether Morioka criticizes the act of giving medicine to an ill child who experiences severe pain and suffering; and the second was whether the criticism of painless civilization aims to go back to the past (I couldn't understand all the points of his question because of my limited English ability. I am sorry, James. But your comment on Marx's Manifesto was helpful.) I replied that the main point of the criticism of painless civilization is to criticize the driving force in our society which leads us to continue escaping from pain and suffering using every possible technologies; and I don't wish to go back to the past, instead I wish to dismantle and recreate the current civilization from within, staying inside it. I knew the name of James Hughes because he is the Executive Director of World Transhumanist Association. I had heard his presentation in the previous day. His presentation was also very interesting.

After our session, a person came to me and said that he was a Christian priest but his opinion was very similar to mine, and he added that the dichotomy of conservative and liberal is senseless. And then the young man who had asked me about the fundamental sense of security came to me and said that my presentation was the best in this conference so far. This comment encouraged me a lot. I walked out of the room and took a rest in another room. Then a man walked to me and said my talk was interesting. His name is Eric Racine. I had heard his talk as well in the previous day. We had a chat about his "moderate liberalism" and the possibility of fruitful dialogue between ordinary citizens and specialists, or religious people. In the afternoon session of the same day, I found in the audience the man who mentioned an American philosopher. I asked him about the title of the book. He said his boss was Dr. Albert Jonsen. When I had a chat with him a woman approached me and said my talk was interesting and we shook hands.

Anyway, it became clear that the criticism of painless civilization could intellectually stimulate an American audience. Before the session I met Professor Stuart Youngner. I had met him in Kyoto three years before. I asked him about the schedule of publication of the paper Kinjo-san and I had written two years before. Yesterday I met many people. This was a fruitful conference at least for me. I will write about the impression of the whole conference in the next post.

*For more information see my paper "Painless Civilization and Fundametal Sense of Security"

Link to this post: bioethics.net http://blog.bioethics.net/2006/07/bioethics-and-politics-conference.html

Photo: Sakai, Osaka

What's New: Nothing.
The most striking scene in the Albany bioethics conference was a protest carried out by disabled activists and their supporters just before the beginning of the conference. (And the next interesting one was the ending of the last symposium.) A group of wheelchair disabled people came into the conference room ten minutes before the opening of the conference, and suddenly began shouting, "Nothing about us without us!" Their voices of protest continued for almost 20 minutes. They were the members of the disabled group, Not Dead Yet, and their supporters. The participants were just sitting and looking at their protest. Then two (four?) persons of the group came the rear part of the room and began talking with the organizers. They were talking just beside the chair I was sitting on. I couldn't hear their voices clearly, but this was a thrilling experience. Their protest reminds me of the Japanese disabled group, Blue Grass Group (Aoi Shiba no Kai), whose radical protests and direct actions marked the beginning of the Japanese grass roots bioethics movement in the early 1970s.

Anyway, a person from Not Dead Yet was allowed to speak in front of the audience for some minutes. He criticized the framework of the conference. He stressed that speaker(s) from the community of disabled people must be included in this kind of conference. They write in their leaflet:

Bioethicists have continually and deliberately excluded disability advocates and activists from some of the most critical public policy debates of our time even though people with disabilities are critical stakeholders who are directly and personally affected by many bioethics issues. Organizers of the Alden March Bioethics Institute's Conference on "Bioethics in a Divided Democracy" have brought together bioethicists from the "right" and "left", but have failed to include the unique perspective of disability rights advocates, including Not Dead Yet........The disability community demands its own place at the table. We do not want public policy decisions about our lives to be made in private without involving us!"

After the person's speech, the audience burst into applause. The most impressive actor in the conference was not the right or the left, but the disabled. This event made me think that the dichotomy of the conservative and the liberal might not be the adequate framework of the discussion about current bioethical issues. Invited speakers in the conference were professors, medical doctors, lawyers, priests, or politicians, and the majority of them were "non-disabled" Caucasian males in public positions. As Not Dead Yet pointed out, many marginalized people were not included in the speakers. What do you think about this?

A report on the protest by Not Dead Yet was published in timesunion.com. This is Not Dead Yet website. Comment appeared on Women's Bioethics Project. See my paper "Disability Movement and Inner Eugenic Thought: A Philosophical Aspect of Independent Living and Bioethics" concerning the Japanese disabled movement.

(Continues…)

Photo: Lichtenstein in Osaka, America mura
Since I came back to Japan, I have been thinking about disabled people's protest at the Albany bioethics conference. I asked an editor of Asahi Shimbun Newspaper whether it is possible for me to publish an essay on this event, then I received a positive reply from her. Yesterday, I finished writing it and sent to the newspaper. It will be published late in this month in the Kansai area and hopefully in the Tokyo area. A great deal of Japanese readers are going to know what happened in a bioethics conference held in the state capital of New York.

By the way, the slogan, "Nothing about us without us" is very hard to translate into Japanese. In the above essay I translated it as "Do not determine anything about us without us" in Japanese. I am afraid the word "determine" might have narrowed the original meaning, but I didn't come up with other appropriate expressions. I found the book "Nothing about us without us" on Amazon.

I have researched the ethics of brain death and organ transplantation for years, hence, in my mind, the issues of disability naturally connects with those of brain death. In Japan, about 30% Japanese do not think a brain dead patient is dead. For them, a brain dead patient is a most severely disabled person. In the US, more than several thousands of brain dead petients are diagnosed to be dead every year, and their hearts and other organs are removed in the state of brain death (In Japan the number is lower than 10). In terms of disability rights, isn't this the violation of the right to life of brain dead (brain disabled) people? For those who think that brain dead patients are not dead, those patients are "living" disabled people with severe brain damage, such as the total loss of consciousness. I would like to know what American disabled people think about this?

Today's Mainichi Shimbun English version published the following report:

Japanese declared 'brain dead' in U.S., Canada make recovery in Japan

Three Japanese people who lost consciousness while they were in the United States and Canada and were declared brain dead by local doctors made recoveries after being flown back to Japan, an insurance company has revealed. >> Read the entire report

Wow! Isn't this awful? Why don't American bioethicists and activists talk about the issue of brain death as an important ethical issue?

Photo: Night in Osaka
I am going to China to participate in the 8th World Congress of Bioethics next week. The title of my presentation is "Ethical Issues in the Age of Painless Civilization: "Preventive Reduction of Pain" and "Fundamental Sense of Security."" I am thinking of talking about the idea of painless civilization and its relation to current biomedical technologies. Only ten minutes are allowed for the presentation, so I am not sure if I can fully convey my thought to the audience.

Augst 7
CS23: Bioethics in a Globalized World
Coordinators: Dan Brock and Godfrey Tangwa

Kayhan Parsi
Bioethics without borders: justices and service learning at Loyola University Chicago

Masahiro Morioka
Ethical issues in the age of painless civilization: "preventive reduction of pain" and "fundamental sense of security"

Maria Solino
Ethical principles and global citizenship: an engaged Buddhist perspective

Brunetto Chiarbili
Global bioethics: A suggested distinction between ethic and morality

Prasert Palitponganpim
Bioethics in Thailand: an experience from Non-Government organization in Thailand

Discussion

Several sessions will be held simultaneously in the afternoon. It is interesting to talk about painless civilization in the context of globalization.

I don't know whether a hotel room has free internet access. If the room has a LAN connection, I will be able to update the blog from Beijing.

(Continues...)

Photo: Cafe near my apartment
---