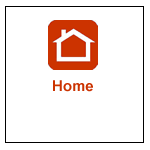 Morioka's personal diary
If you have any comments please use our feedback form.
Please visit our blog.
I have sent the abstract of my oral presentation to the secretariat of The 8th World Congress of Bioethics, which will be held this August in Beijing, China. The abstract is similar to my post on March 28. The following is the summary of my presentation. I have not decided the content of the actual presentation. Probably I will make PowerPoint presentations just before the conference.

Ethical Issues in the Age of Painless Civilization: "Preventive Reduction of Pain" and "Fundamental Sense of Security"

Masahiro Morioka

Today is the age of "painless civilization." We are trying to eliminate pain and suffering by using advanced technologies. Biomedical technologies, such as prenatal screening and selective abortion, are good examples. Painless civilization means a society where this kind of "preventive reduction of pain" is found everywhere around us. Our society in advanced countries is marching toward a painless civilization.

One of the most serious problems raised by painless civilization is that it deprives us of the "fundamental sense of security" that is indispensable to our existence and meaningful life. Then, what is "fundamental sense of security"? It is a sense of security that allows me to strongly believe that even if I had been unintelligent, ugly, or disabled, at least my existence in the world would have been welcomed equally, and even if I succeed, fail, or become a doddering old man, my existence will continue to be welcomed.

In this presentation, I am going to show that today's advanced biomedical technologies are guided by the principle of painless civilization, and as a result, we might gradually come to lose the opportunity of experiencing the joy of life that comes from encountering an unwanted situation and being forced to transform ourselves to find a new way of thinking and being we have never known. The concept of "painless civilization" was first introduced in my book "Painless Civilization" (2003, in Japanese). I believe ethical issues in the age of advanced biomedical technology should be examined from this perspective.

By the way, I happened to find that the PDF file of my former paper, "Reconsidering Brain Death" (Hastings Center Report, 2001), was published on the web by Hastings Center & Georgetown University. This is the PDF file. You can see the photo-image of the actual pages of the journal. Great!

I am now planning to write two papers on life studies in Japanese and in English. The first one is "What is life studies?" (in Japanese) and the second one is "A Life Studies Approach to Abortion and Brain Death" (in English).

Photo: My office, Osaka Prefecture University

What's New: Nothing.
Luke Harding reports on the Guardian website that Mozart was not an impoverished genius but a wealthy man contrary to a widely believed legend.

Luke says:

Mozart earned income by giving piano lessons and concerts and working as a private imperial musician. He had a billiard table and regularly visited his hairdresser. He also had a generous parking space for his carriage and lived for most of his time in Vienna in a seven-room apartment next to the cathedral, the exhibition shows.

And also about his death,

Although legend has it that he was buried in a pauper's grave, the reality was that he was interred in a regular communal grave in accordance with contemporary practice.

If this is true, what was the last scene of Milos Forman's movie, Amadeus, in which the body of Mozart was violently thrown into a grave pit? Of course the value of the movie will remain the same if there are some exaggerations, however, hearing this kind of story, the image of Mozart might become different. But anyway, I love his music, particularly Figaro and Requiem and other charming pieces, and continue to listen to his music regardless of what kind of life he actually lived. Does this go against the idea of "life studies"?

Photo: My office, Osaka Prefecture University

What's New: Nothing.
I have launched an email update notification service. When this blog is updated you will automatically receive an email of notification. Submission is very simple. Please visit this page,

http://www.lifestudies.org/notification01.html

and submit your email address.

I will try to post at least once a week as in the past.

Photo: Haneda Airport, Tokyo

What's New: Nothing.
I was surprised to know that Greek painter Tassos Missouras's retrospective exhibition is now held at Frissiras Museum in Athens, Greece, under the title of "Dream Navigator 1985 - 2005." "Dream navigator" was the concept I introduced in my book, Consciousness Communication (1993, in Japanese). I did not know the painter Tassos Missouras, but he seems to know my book, because the exhibition curator, Martha Chalikia, writes on the Museum's webpage as follows:

The exhibition's title "Dream Navigator" refers to a concept invented by the Japanese philosopher Masahiro Morioka and which is found in his book Consciousness Communication: The Birth of a Dream Navigator, Chikuma Bunko, 1993: I proposed the new concept "Dream Navigator" in order to depict possible future interactions among the sub-consciousness of participants in cyber-space. People's consciousness and sub-consciousness are guided by a dream navigator and their collective imaginations create and unimaginable world of our collective dreams. The relations and the effect of the "Dream Navigator" are evident in the last artistic period of Tassos Missouras. (Webpage)

The italics in the above was the text quoted from the Conscioussness Communication page of our website, hence, probably Tassos got to know this book when visiting our site. According to that page, Tassos Missouras was born in Larissa in 1963. He studied in the Athens School of Fine Arts under professors Yannis Moralis and Dimitris Mytaras. You can see one of his paintings here.

Come to think of it, I remember that Niki Lambropoulos, who is also Greek, mentioned "conscioussness communication" in her paper (PDF). I suspect Niki introduced this concept to Tasso, or vice versa. Or some article which discussed this concept might have been published in Greece. Anyway, it is a mystery why the words "conscioussness communication" are popular? in Greece.

The Japanese version of Conscioussness Communication became out of print this February. It's sad news. Someday I would like to rewrite this book and translate into English. This is a kind of "cult" book. There are some readers, although very few, who enthusiastically support this book. Some of you might be interested in this book as well.

Photo: Pachinko, Pachisuro, Chiba

What's New: Nothing.
I have uploaded the paper, "The Ethics of Human Cloning and the Sprout of Human Life," in Heiner Roetz (ed.), Cross-Cultural Issues in Bioethics: The Example of Human Cloning, published from Rodopi this year. This is probably the first paper in English that deals with the process of legislation of human cloning in Japan, and the ethical issues raised by the discussions. You will understand that the situation is very complicated.

In Japan, the transfer of a human somatic clone embryo into the uterus of a woman has been prohibited by the law established in 2000. However, the making of a human somatic clone embryo was not prohibited by the law, and instead the government established a guideline that prohibited the production of a human somatic clone embryo.

But just after that, the government started a discussion, in their Commision of Bioethics, about whether to lift the prohibition or not. After a series of fierce debates, the commision suddenly decided, in 2004, to approve the production of a human somatic clone embryo, with a certain period of moratorium.

It is very interesting that this was the year when ES cells were reported to be successfully produced from human somatic clone embryos by a Korean scientist. (Later, it became known that this was a forgery.) I suspect that there must have been some connections between the Korean "success" and Japanese government's decision to approve research on human somatic clone embryos with some restrictions.

By the way, in this paper I analysed the notion of "the sprout (or bud) of human life" used in the law. The final version of the law includes this term when refering to a human embryo. It is interesting to know the reason why this concept came to be included. I don't know who first started to use this term, but I suspect this term might have been invented by the influence of the German Embryo Protection Law. Or it might be a remnant of the traditional Japanese concept of life (See my paper "Concept of Inochi (life)").

Comparative studies should be done on this topic in terms of not only ethics but various social sciences and philosophy of life.

Photo: Lighthouse, Sakai, Osaka

What's New: The Ethics of Human Cloning and the Sprout of Human Life.
I met Gary Greenberg in Kyoto this week and got an interview about brain death and organ transplants in Japan. Gary is a writer, a psychotherapist, and a lecturer at Connecticut University. He came to Japan to have a series of interviews on this topic, and I was the last person to have a chat with him. He asked me many questions such as Japanese attitude towards persistent vegitative state patients, the reason why there are people who believe brain dead patients are alive, and the meaning of consciousness in medicine and in philosophy. I couldn't convey my thoughts fully because English is my second language, but I hope our discussion will be helpful to his coming article on brain death and pvs.

Before meeting him I had read his article, "As Good As Dead: Is there really such a thing as brain death?," published in New Yorker Magazine, August 2001. Although published 5 years ago, this is a splendid paper on brain death, and I believe this might be one of the most excellent articles written on this topic in recent years. He had interviews with key persons, such as Alan Shewmon, Calixto Machado, and Stuart Youngner, and successfully showed important information that is rarely provided.

In his article he quotes the words of a physician:

"It took us years to get the public to understand what brain death was," Nathan said. "We had to train people in how to talk about it. Not that they're brain dead, but they're dead: 'What you see is the machine artificially keeping the body alive . . .' " He stopped and pointed to my notebook. "No, don't even use that. Say 'keeping the organs functioning.' " (web)

This is exactly the way of thinking that I want to reject most emphatically. We have to try to keep the diversity of ideas, in other words, the diversity of realities, about life and death. Some people think that brain dead patients are dead but others do not. In Japan, and probably in other countries too, about 30% of the whole population think that brain dead patients are alive. What we should do is not to brainwash those people, but to respect their way of thinking and feeling about life and death, because this is a topic of philosophy and spirituality, not that of natural science.

Dr. Tateo Sugimoto, a specialist on neurology, writes in his book that when his son became brain dead by a car accident he wasn't able to accept, as a father, that his 6-year-old son was dead, and hence he continued to think of his brain dead son as being alive until his heart stops beating, while he perfectly understood the concept of brain death as a physician. He was divided between two realities, namely, that of a physician and that of a father. In this case it is senseless to educate or enlighten him (sinse he is a specialist on brain medicine). Concerning this topic please read my Brain Dead Person and Two Aspects of Brain Dead Being and Current Debate on the Ethical Issues of Brain Death.

The debate on brain death is not over yet, at least in this country.

Photo: Lighthouse, Sakai, Osaka

What's New: .
The word "web 2.0" is becoming popular in Japan (See a previous post). We can see this word in newspapers and magazines everyday.

The other day I happened to know that a book about the internet has been published as a printed book, as a PDF, as a html, and as wiki-pages simultaneously. The book is Yochai Benkler's The Wealth of Networks: How Social Production Transforms Markets and Freedom, published by Yale University Press, and also available under a Creative Commons Noncommercial Sharealike license. Visit the book's page. You can download PDFs or html files freely.

What I was most impressed with was that the Yale University Press decided to publish this book (costs $25) although the whole text is to be available on the web. I am very interested in this phenomenon. In the US, reports from the government are sometimes published both as printed books and as free PDF files. The crucial point is that the publisher has estimated that the book sells well even if there exist the same free digital texts on the web.

I feel like asking them whether it is possible for me to publish an English book in this style (of course they would reply that I should be a well-known author in the English speaking world). This would be an ideal way of publishing for the authors, like me, who have already published his/her (translated) texts on their websites.

By the way, okumi, a member of our former blog, has begun the blog, Reproductive health in Japan.

Photo: A cafe near my apartment

What's New: Nothing.
This weekend I have stayed a night at kansai Semiar House in Kyoto, and had an intensive discussion with clergymen, professors and physicians. From the evening of Friday to the noon of Saturday, we continued discussing about Christianity and philosophy of life. I am not Christian (I am agnostic), but the other participants were all Christians, hence, the discussion became very interesting and stimulating.

I asked them many things and they sincerely replied to my questions. Sometimes their responses were moving. I asked them what do they think would happen when they die. Some of them replied that their body and soul will disappear (collapse) when they die, but they believe the rebirth of themselves after their death. I asked why do you believe it. They said that Jesus said the rebirth will occur, hence they can believe it. They didn't say they could prove it, but just said they believe it. As an agnostic I had a good impression of their way of talking about death. I could feel their religious tolerance toward other religions and agnostics.

They wanted to be unwavering about their faiths, but at the same time, they strongly hope to respect other value systems, hence, our discussion centered around the question whether it is possible to believe their God as the only one God and also truly respect, from the bottom of their hearts, other religious or non-religious values. We couldn't reach any conclusions, but a participant said that the fact that there is no logical answer to this question should be considered, paradoxically, as a sign of hope. I was struck with this idea. This should be a theme of our philosophy of life. We also talked about our own personal experiences on life and death.

In the afternoon, just after the intensive discussion, I gave a public lecture on biotechnology and life studies in another room in the seminar house. Questions from the audience were interesting. And after that, I met Margaret Sleeboom-Faulkner again, who was among the audience. She is a specialist on East Asian studies. She is now researching regenerative medicine in Asian countries and its impact on their societies and cultures. We moved to the center of Kyoto city by taxi, and had some drinks, and she interviewed me about human cloning and regenerative medicine. This was also an intensive discussion. Asian regenerative medicine is a stimulating research field now (imagine, for example, cloning research in Korea, advanced medicine in China and Singapore, etc.). She said she will chair a session on Asian regenerative medicine and social sciences in World Conference of Bioethics, in Beijing, this summer.

What a busy weekend.

As to Japanese regulations on human cloning, and their debate on ethical issues raised by those technologies, please see my paper, The Ethics of Human Cloning and the Sprout of Human Life (2006).

Photo: A cafe near my apartment

What's New: Nothing.
---