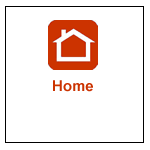 Yesterday, I attended a public lecture by Peter Berg, one of the founders of "bioreginalism," an important branch of contemporary ecology movement. The lecture was held at Kyoto Seika University, chaired by Professor Yuichi Inoue, a Japanease deep ecologist. After the lecture, Yuichi held a small meeting and we had a chat with several college students there.

Before the lecture I had a chance to talk with Peter. He asked me about the difference between "life studies" (the idea I have proposed) and "life style" (probably the word Peter likes to use). I replied that in a broad sense "life style" includes "life studies" because one's life style includes one's way of thinking, learning, and studying, but I didn't think I fully replied to his question. Actually this is a difficult question to answer. He seemed to have an interest in my book on life studies and asked us about an English translation, however, I have not translated an ecological aspect of life studies yet. Those papers were written only in Japanese.

Peter Berg was the founder of Planet Drum Foundation and have been a main figure in the ecological movement since 1970s. His lecture was (seemed to be) based on his 2001 lecture at University of Montana, "The Post-Environmentalist Directions of Bioregionalism," which is uploaded on the Foundation's website.

In this lecture (Montana) he talked as follows:

What is a bioregion? This idea doesn't come from pure natural science. Bioregionalism is a cultural idea. It's an attempt to answer, "Who am I, what am I, and what am I going to do about it?" It's a way for people to look at the place where they live in terms of fitting into natural characteristics.

He thinks that bioreginalism is an attempt to answer "Who am I, what am I, what am I going to do about it?" questions, hence, this seems to be a similar attempt to our "life studies" project. He went on to say:

So, the idea of a bioregion is based on natural characteristics and natural science, but it is a cultural view that's not only held by people in parts of North America, but also Europe. (....) Bioregionalism is becoming a popular movement that roughly follows the idea that people who live in a place have a certain inhabitory obligation to live in harmony with the natural systems that are there. We call this reinhabitation, becoming inhabitants again.

In Japan there have been many similar movements at least since 1960s, so this idea might be familiar to the Japanese. I love Peter's idea, but at the same time, I came up with various questions I would like to ask him when I read his paper. At the small meeting at Kyoto Seika University, I was able to talk with him a little, so I will write about it next time.

(To be continued...)

Photo: At Hawaii Airport (what's this, anyway?)

What's New: Nothing.
A new book, Life Studies for Beginners , was published this week. You can find one in major bookstores around Japan. This is a selection of my public lectures from the late 1990s to the year before last. Since every chapter is based on an introductory lecture for ordinary people and college students, it became, as a result, a handy book for beginners on life studies in general. This book deals with such themes as care for terminal patients, the relationship between parents and children, conditional love, painless civilization, selective abortion, feminism, eugenic thought and disability, and so on.

This is my first experience to write a book from transcriptions of public lectures. It was tough work to rewrite a transcripted text into a clear and simple one. I rewrote the whole text at least five times. Spoken words are very different from written words in essense. This is extremely interesting.

I don't plan to translate this book into English, but if some of you want to read in English, I may try.

Anyway, the translations of Chapter 7 of Brain Dead Person, and the first section of Chapter 2 of The Insensitive Man were completed. I will upload them soon.

Photo: Cover of Life Studies for Beginners

What's New: Life Studies for Beginners: A Philosophy of Life for Facing Oneself.
In the entry of July 5, I talked about Peter berg's lecture at Kyoto Seika University. Today I want to talk about the continuation of the story. He showed us some pictures of bioregionally sustainable life in an island. He showed a slide and said (the following is from Montana lecture but he said almost the same at Kyoto):

This is photo of a boy standing in a boat in the river holding up a fish he's just caught. The house behind him is made out of bamboo that's been split and pounded out flat. Making a building like this doesn't involve using money.

I understand what he wanted to say. However, I couldn't help wondering if the boy would have wished to go to the cities and enjoy an urban lifestyle, if he had had a chance to do it. In Japan, there are a lot of young people who love city life. They like to be surrounded by the artificial environment and various commodities. They love cafes, buildings, clubs, Internet, portable phones, shops, etc. They sometimes drive along the coast, but they seldom think of living in a far countryside. Today, most young women don't want to marry men who are living in rural areas.

My question is this: is it really possible to persuade them to leave the urban, energy consuming cities and lead an ecological life in a rural area? I have a pessimistic view. At the meeting, a student and I asked similar questions to Peter. He replied that it is possible to teach the splendor of nature to youngsters, and the important thing is to "go outside" into nature.

I love the idea of bioreginalism, however, we have to add "something" to it in order to make it a tool to persuade Japanese young people to become bioreginalists. The students who gathered to listen to his lecture were exceptions. I am sure that they will become real ecologists in the future. But what about the majority of young people who love contemporary city life? Of course they know that we are facing a global environmental crisis. They understand it intellectually. We need something more attractive to them in addition to what Peter stressed in his lecture.

(To be continued...)

Photo: Cafe at Umeda, Osaka

What's New: Nothing.
"Efficiency and Irreplaceability", the translation of Chpater 7 of Brain Dead Person, was uploaded. In this chapter I discussed the importance of the irreplaceability of human life, and pointed out that modern science tends to overlook this aspect of reality. It may sound strange that a discussion of brain death leads us to a philosophical analysis of irreplaceability, however, through the analysis of the nursing care of brain dead persons in this book we came to realize that the essence of nursing lies in respect for the irreplaceability of human life, and this is one of the most important points found in ethics of brain death and organ transplants.

Irreplaceable things, are in other words, things that you can never get back. A person's life is the same. Certainly nothing can take the place of someone's life. If a life is lost then it can never be taken back. Each moment of our life cannot be taken back. Nothing can take the place of the moments in our life; they are a continuous flow of once-only events. The irreplaceability of each moment of our life makes up the irreplaceability of our life itself. I think that respecting this kind of "irreplaceability" is the essence of nursing. (...) Therefore "medical treatment as nursing" is medical treatment that has the primary goal of respecting that which is irreplaceable. (Brain Dead Person pp.157-158)

Throughout this book I stressed the importance of "nursing care" of a brain dead person in a hospital. It may be unusual for an author of ethics of brain death to devote much space to the discussion of "nursing," however, it was this point that many Japanese readers of this book felt great sympathy for. Probably there are no books on brain death and organ transplants that may contain chapters of this kind. In Japan a lot of nurses and professors of nursing have supported the arguments of this book because they found nursing playing an important role in the ethical discussion of brain death.

And I reconsidered the principle of natural science and medicine from the viewpoint of nursing in the last part of this chapter.

I am going to write about it in the next entry.

Photo: Priority seats, Itami Airport, Osaka

What's New: Brain Dead Person Chapter 7.
In the previous entry I wrote that nursing care plays an important role not only in a clinical setting but also in the discussion of brain death, and this was the main theme of Chapter 7 of Brain Dead Person just uploaded to the website. In addition to that, I stressed that the philosophy of nursing may become a source of inspiration when creating a new kind of science in the future. One of the most important characteristics of nursing would be to focus on caring toward irreplaceability: irreplaceability of human life, that of human relationships, and that of time and space family members share in a hospital.

And I believe that this science will be science based on the perspective of people directly involved. "People directly involved" is a translation of the Japanese "toujisha." In the case of brain death, the patient's family are those people, and nurses would be among them in a sense.

Science from the position of an onlooker has matured independently in spite of many problems. But science from the position of someone directly involved has not even taken shape yet. This new kind of science is to be found where ethical problems of medicine are being formed, like none other than those discussed throughout this book. Science from the position from an onlooker was formed in modern Europe, with astronomy at its heart; staring up at (looking on) the distant stars in the night sky from the earth. Modern medicine is medicine that has adopted this into its essence. Science from the position of those directly involved will probably be formed with modern medicine at its heart, after many people have been forced to become directly involved through matters of life and death. It will become science that constantly focuses on irreplaceability from the standpoint of someone directly involved. I think this idea will, in places of medical treatment, slowly germinate between people who perform nursing care of "irreplaceable" life. (Brain Dead Person, p.165)

By the way, the translations of Chapter 1, 2, 5, and 7 were finished. I am going to unite them and make a free PDF file, "Brain Dead Person Abridged Edition." This will be a handy digital book for those who are interested in life studies and Japanese bioethics.

Photo: Ryukoku University, Kyoto
---