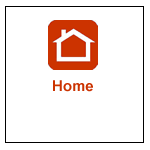 Happy New Year!! It is 3 o'clock in the morning, and I am working on updating the homepage. This year I will try to write a blog entry at least once a week, so please visit from time to time.

Today I made a chronological table of events of my life to date in Profile page. It is interesting to survey the 46 years of me at one glance. It might be silly to make such a table myself, but anyway I would be happy if you could enjoy it.

This year I am going to publish two books, one is a book on male sexuality, and the other is a collection of public lectures on life and death. In addition, I want to write some papers on philosophy, in English if possible. And I think I have to translate Painless Civilization as soon as possible.

I am now reading a very interesting paper. I will write about it in the next entry.

Photo: "Welcome Spring!" (in Chinese characters)

What's New: Nothing.
In Chapter 2 of Brain Dead Person I stressed that the first thing the medical staff in the ICU should do in terms of ethics when brain death is diagnosed is to care for the family members who are attending the brain dead patient. In 1989, there was very few literature that dealt with psychological care for the family in trems of bioethics.

I have read Ann Mongoven's paper, "Giving in Grief: Perspectives of Hospital Chaplains on Organ Donation" (in Caring Well, ed.by D.H.Smith, 2000) and found it very interesting because she approaches the same topic from a different angle.

She interviewed hospital chaplains who had experience of approaching the family of a brain dead patient. She found that the goal of the chaplains was not necessarily to acquire organs. Their ultimate goal was to provide the family with grief support. "All of the chaplains interviewed located their perceived role in organ donation within a broader context of grief support" (p.174). What I proposed in the book, Brain Dead Person Ch.2 was also a kind of grief support, and I went on to stress that this grief support and the family's acceptance of the death of the patient should be a necessary condition of organ transplants from a brain dead patient. Mongoven didn't say the latter, but her paper succeeded in fully illustrating the various aspects of chaplains' approaches. "They emphasized the need for "time", questions of "timing", and "sensitivity to the process" in their comments......... Repeatedly mentioned "big little things" included a quiet, private place for the family, moments when they were left alone....." (p.178).

The concept, "quiet, private place and moments" was emphasized in Brain Dead Person too, and welcomed by professionals at that time. I was moved to see the same phrase appear in the chaplains' words in the US.

(To be continued..)

Photo: Kadomatsu: New Year ornament

What's New: Nothing.
This week we have classes, meetings, entrance exams, etc. from morning till night... Anyway, I found an interesting website called Blogshare. It seems to be a place to invest virtual money (web dollar) to a blog, and gain virtual profit, perhaps. They say, "BlogShares is a fantasy stock market where weblogs are the companies. Players invest fictional dollars on shares in blogs." I don't know why, but they have a page for our blog. Their valuation is B$1,550.00 at present. Hmmmm....

I will write about Ann Mongoven's paper next time.

Photo: Karupisu

What's New: Nothing.
The following is the second part of my comment on Ann Mongoven's paper, "Giving in Grief: Perspectives of Hospital Chaplains on Organ Donation." (the first part:Jan.5).

According to Mongoven, many chaplains stressed that religious images and concepts (in Cristianity) might decrease the number of donation because people sometimes believe in "resurrection" (the occasion on which all dead people will be brought back to life at the end of the world). Hence "these Christians might have a special reluctance to "mutilate" the body" (p.181).

Mongoven writes:

"The chaplains repeated acknowledgment that some religious imagery, including imagery within culturally prevalent religious traditions, may be in tension with organ donation -- a striking observation in light of current policy initiatives" (p.182).

This comment is very interesting to me because in Japan many scholars have repeated that in Europe and the USA the majority of people believe in Christianity, hence, they show little reluctance to accept brain death and organ transplantation, contrary to the Japanese. Mongoven's paper seems to refute this opinion. This teaches us that cross-cultural comparison should not be made by mere "impression"....

Mongoven points out that there is a tension in the mind of chaplains, the tension between "grief support to the families" and "the outcome -- family consent to the donation." All the chaplains do not think that their main role is to increase the number of donation, but of course they know the number of donation might increase by a sensitive grief support. This tension is inevitable, but "several noted that they felt the recognized tension was itself good" (p.193).

Mongoven went on to imply that the refinement of organ procurement system might lead to the instrumentalization of "grief support to the families" by chaplains or by specialists, because good grief support may enlarge the consent rate of the families, but it also means that grief support is to be counted as a mere "instrument" of the system. I think this is the most important point of her paper. I contemplated similar problems in the book Painless Civilization. I think this is one of the most important philosophical problems of contemporary civilization.

Photo: "Coffee made in a milk factory".

What's New: Nothing.
Last Saturday we invited Professor Ann Mongoven (See Jan.5 and 20) to Osaka University, and we had a conference on comparative bioethics on brain death and organ transplantation. It was an informal meeting but very exciting and fruitful.

Mongoven talked about the metaphor of "gift of life", which is widely used in the USA, and that of "relay of life", which is prevalent in Japan. She asked us from when, and why, this term has been used. I couldn't answer her question because I have never thought about it, but I guess that the concept of "relay of life" might have some connection with Japanese image of "life" that is often used in connection with the image of "interrelatedness" of each life. (See my paper "Concept of Inochi (life)".

It was intersting that just on the night of the conference day, Japanese ABC TV broadcasted a drama about the living donor liver transplant, and the subtitle of that drama included the words "relay of life". In Japan there has been very few transplants from brain dead donors, but instead, lots of liver transplants from living donors. taka talked about living donor liver transplant in Japan and his theory of "narrative consent". This was also very interesting.

Photo: Escalator

What's New: Nothing.
---